Services We Offer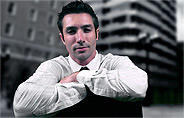 Clancy Systems offers numerous services to help your operation run smooth. Many of our services are provided free of charge and operate behind the scenes in real-time. For example, we bounce every license plate off of an NCIC wanted list every time a citation is issued. We then notify the appropriate agency when one of these plates receives a hit. Criminals driving stolen cars generally don't pay for parking and we have helped recover hundreds of stolen vehicles. Some of the services we provide do require additional fees. For example, we offer a weekly automated notice letter generation program that will obtain the name and address information, run the name information through NCOA (National Change of Address), print the letters, stuff them into envelopes, apply postage, and finally deliver them to the post office.
One the features that is free to the client but costs a small charge for the violator is our online payment solution, www.Remit-Online.com. This service charges a small convience fee to the violator to pay for the citation using a credit card. This ensures that you receive 100% of the amount collected for the citation. Here is a small list of some of the services we offer:
Real-time stolen/wanted vehicle alerts.
Online payments via credit card at www.Remit-Online.com
Automated notice letter mailings.
Payment processing.
Dispute resolution.
Parking operation privatization.
Online parking permit website and fullfillment.
Park by Phone complimenting metered parking.
Event parking.
Event call-in.
Collections services.
Please contact us if you have any special requests.
Hardware and Software Overview